This founder built a program to overcome his own erection problems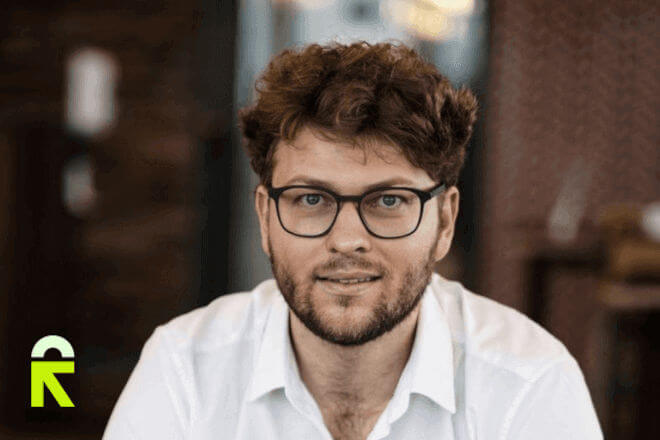 Regimen, the world's first CE-certified digital health program for erectile dysfunction, was built by Max Kersting, who overcame his own ED with a similar plan. Together with his urologist and some of the world's leading medical researchers, he expanded and improved this program that changed his life – and built an app to share it with hundreds of thousands of others worldwide.
At 21 years old, Max Kersting was used to the awkward conversations with urologists, and no stranger to Viagra. In fact, he already knew how to self-administer penile injections as well. And after undergoing two failed surgeries to clog the veins in his penis – an attempt to retain the blood in the erectile tissue for longer – he was running out of hope.
Feelings of desperation and isolation are common for those who suffer from erectile dysfunction, but Kersting didn't know then just how typical his nightmarish experience was. His growing disappointment with the doctors he visited drove him to scour the internet for any kind of treatment he hadn't yet been prescribed. When at 23, he learned that a non-reversible penile implant may be his only remaining option, it was perfectly clear that he had to find his own way to overcome his dysfunction.
Years later, Regimen helps people to improve their erection, holistically
Things started looking up for Kersting once he started doing his own research and built himself a holistic treatment program, which included pelvic floor exercises and a long list of lifestyle changes. When he met Dr. Wolf Beecken and a couple other forward-thinking urologists with a rare interest in holistic medicine, Kersting's progress quickened and he eventually overcame his ED.
More than a decade after this initial success, he and Beecken teamed up with several leading medical researchers to invent something Kersting wishes he'd had back then: a holistic and personalized digital therapy that can be completed at home. The Regimen program bundles exercises to support the erectile function, health and nutrition information, mindfulness training, and much more into one app that empowers individuals to take control of their erectile health.
30% of the male population struggles with erection problems
When he was dealing with his erectile dysfunction, Kersting felt totally alone. Most of his friends were in relationships or had sex occasionally, and at his worst moments, he feared he would grow old without ever finding a partner.
What he did not know then is how many men experience erectile dysfunction – ONE in THREE. The condition occurs in all age groups and becomes more prevalent with age, affecting 20% of the male population in their twenties, 30% in their thirties, 40% in their forties, and so on. Yet nobody talks about it. Many men don't even mention the condition to their doctors.
A holistic program resuscitated his erection
Kersting says his long and unpleasant journey with ED is, unfortunately, typical. After a year of hesitation, he went to his doctor – who remarked that his penis "looked fine". Months later, he worked up the courage to see a urologist, who sent him away with a quick prescription for the blue pill. But the pills didn't work – as they don't for 30% of people who take them.
In the following months he visited numerous specialists, but every treatment failed. All kinds and combinations of pills, injections, and multiple surgeries were unsuccessful. When a doctor told him that his only remaining option, at age 23, was to get a penile implant, he decided to go his own way.
Kersting began to dig into the medical databases at his university. He began pelvic floor training and vacuum pump training, and made adjustments to his lifestyle and nutrition. He started taking ED pills before bed, hoping he would wake up with morning wood.
After a year, ED pills started to work again. After two years, Kersting was confident he had beat his ED – and he has had a healthy erection ever since.
Seeing the whole picture, not just the pills
Kersting saw digital pharmacies begin to sell the same old ED medication in fancy new packaging, and he couldn't help but think of all the folks those pills would disappoint. Inspired to find a way to share the same therapy that had turned his condition around, he called up the urologist who had helped him fine-tune his own program.
Dr. Wolf Beecken, a professor, former Harvard Medical School researcher, and pharmaceutical advisor, had spent the past decade on his own research into holistic treatments for ED. Almost two years after this phone call, Regimen has grown from an idea into a groundbreaking tool for all those struggling with ED: a CE-certified digital holistic therapy. In a market full of bogus quick-fix products and empty promises, Regimen works to empower men to take control of this chronic health issue themselves.
Regimen is catching the world's attention
Regimen is part of the DigitalHealth.London accelerator that is partly funded by the UK's public health system (NHS) and the EU, and has recently been selected for co-creating with several leading Swiss insurance providers. But insurance companies often don't see sexual health as a top priority – so how did Regimen's mission catch the eye of multiple major healthcare systems?
The truth is, ED is not only a devastating challenge for the personal life, but also a key predictor for cardiovascular and other diseases. Those who suffer from ED have a 60% higher risk of heart disease and 30% higher risk of heart attack – but if they start taking care of their health early, they can get both conditions under control. Holistic ED treatment doesn't only turn lives around – it saves them (and potentially hundreds of millions of dollars if heart issues or mental health are addressed and the trajectory turned around, early).
A new age of masculinity includes self-care
Tens of thousands of men use Regimen to improve their erectile health, and these numbers contribute to a movement. Definitions of masculinity are changing, and Kersting hopes that Regimen will help people see that being able to "get it up" isn't what makes one a man.
Being the face of Regimen has not always been easy, however. Despite several national TV appearances, and features in prominent newspapers, Kersting hasn't completely gotten used to being in the spotlight. "I literally have dozens of conversations with people about my genitalia every day," he says. "Sometimes it feels extremely awkward. But the fact that I can make it easier for other guys to open up about their condition and seek help makes it worth it."